Sight Seeing Tours Canterbury
Looking for the Best Sight Seeing Tours in Canterbury or Christchurch, New Zealand? Ballooning Canterbury Will Show You the Time of Your Life
With such beautiful scenery from the Canterbury Plains to the Southern Alps, it's no wonder why sight seeing tours near Christchurch are so popular. There are many ways to explore this stunning land, such as hiking and walking tours or even bus tours. Exploring this countryside offers unique perspectives into the country we live in, and can help us better appreciate how lucky we are to live in such a stunning country.

Start the Adventure Today
Escape to a world of peace and tranquility. Hot Air Ballooning is a magical experience and a flight with Ballooning Canterbury offers panoramic views across the fertile Canterbury Plains to the Southern Alps.

Another option that doesn't involve walking and allows you to take in more of the country is sight seeing tours in New Zealand by hot air balloon. Hot air balloons allow you to have a relaxing, ethereal experience while witnessing some of the most amazing landscapes in the world. Imagine watching the sun set over the twinkling Pacific Ocean as you hover weightlessly above?
If you'd like to experience one of the best sight seeing tours of Canterbury, be sure to check out the amazing adventure ballooning experience with Ballooning Canterbury.
Indulge in Sight Seeing Tours in New Zealand with Ballooning Canterbury
Whether you love travelling and exploring, or know someone who does, giving the gift of premiere sight seeing tours around Christchurch is a gift that is bound to be treasured forever. If you want to make sure your excursion is just right, be sure to book it with the professionals at Ballooning Canterbury.
At Ballooning Canterbury, we promise to provide you and your group with an unforgettable, inspiring, and fun-filled balloon adventure. Forget other sight seeing tours in New Zealand – we can show you the best sights from high up above! You'll be dazzled by unbelievable views and scenery that you never knew was right under your nose in New Zealand.
Ballooning Canterbury is also top notch when it comes to safety. We only employ high experienced and diligent aviation pilots, all of whom are fully licensed and well-trained. You never have to worry when you come to us; just sit back, relax, and enjoy your ride.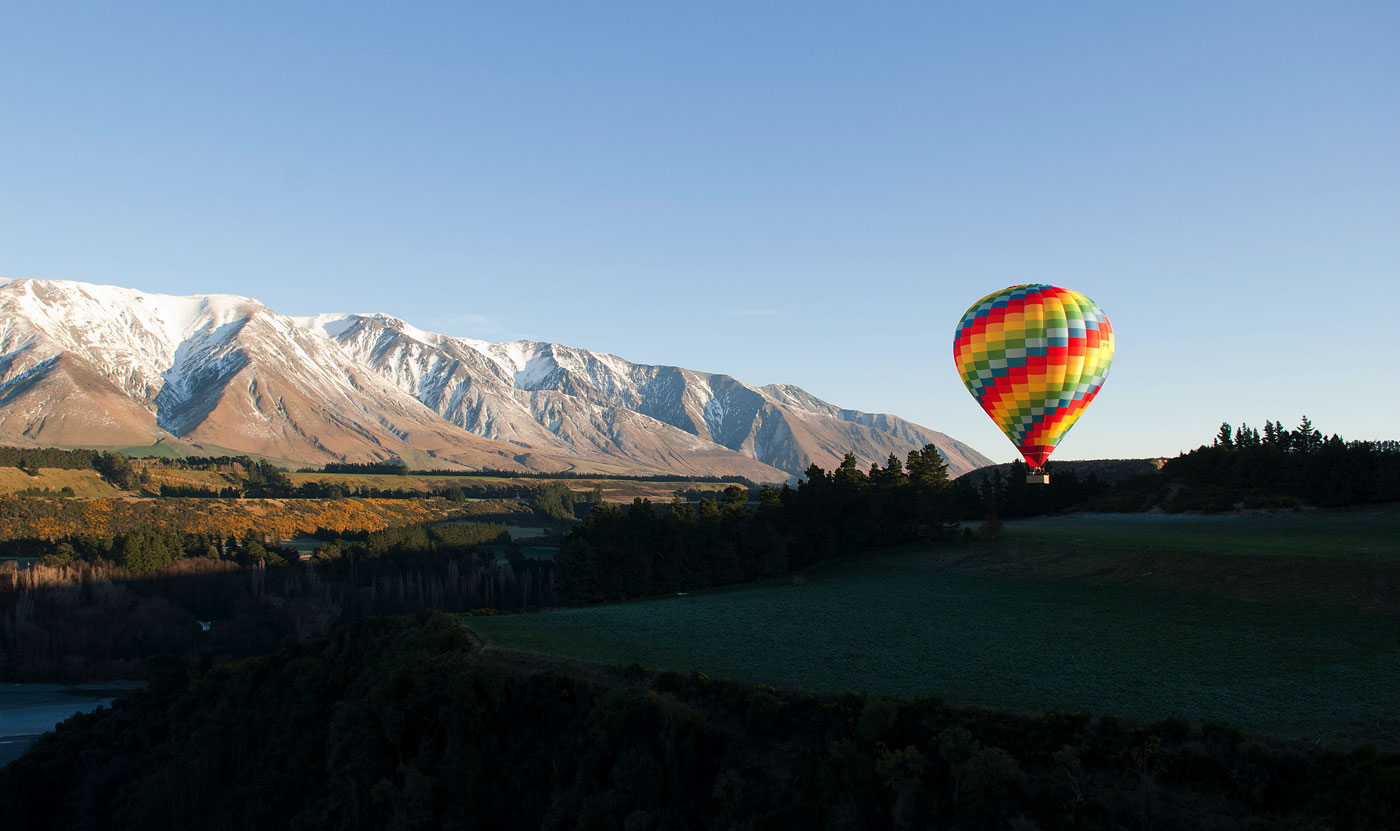 What You Need to Know Before Your Balloon Ride
If you've never been in a hot air balloon before, you're in for a real treat. However, there are a few things you should always keep in mind to make sure you get the most out of your balloon adventure.
Wear warm clothes and comfortable, closed shoes
Don't wear a scarf on the day of your ride
Each balloon ride lasts roughly one hour
You can help inflate and pack up the balloon before and after flight
Bring a camera to document amazing pictures
We will offer food and drinks after you land
We'll provide you with pictures taken of you in-flight via Facebook
Aside from that, just show up energised and ready to see beautiful New Zealand. We promise it will be a once in a lifetime experience. Ready to get started and take your first balloon ride? Book your appointment online today!