Hot Air Balloon Tours New Zealand
Looking for Hot Air Balloon Tours across Canterbury, New Zealand? Call Ballooning Canterbury for the Most Incredible Experience
Have you been wanting to explore all the beauty that New Zealand has to offer in person? Are you looking for a great touring option that will provide you with a remarkable and unique viewing experience? Are you looking to entertain and delight a small group of friends, co-workers, or family members? Exploring the many sights New Zealand has to offer is an incredibly rewarding experience, and with hot air balloon tours across New Zealand, this adventure can be had by anyone.

Start the Adventure Today
Escape to a world of peace and tranquility. Hot Air Ballooning is a magical experience and a flight with Ballooning Canterbury offers panoramic views across the fertile Canterbury Plains to the Southern Alps.

Booking hot air balloon tours across Canterbury in New Zealand can provide you with some of the area's most exhilarating, unbelievable, and highly coveted sights. Have you dreamed of seeing the entirety of the Southern Alps? With hot air balloon tours in New Zealand, you can see this and many other remarkable landmarks and scenic views.
If you'd love to take one of the most unforgettable hot air balloon tours across Methven or Canterbury, you ought to book a tour with Ballooning Canterbury.
Take Breathtaking Hot Air Balloon Tours Across Canterbury with Ballooning Canterbury
Ballooning Canterbury is a family owned business providing residents with fantastic opportunities to see their New Zealand homeland through an incredible lens. We've been offering hot air balloon tours through Canterbury and surrounding areas for four years now and fully believe our hot air balloon tours are the best in the area. As one of three hot air balloon touring companies, we strive to provide the best experience and service. Not only do we go up in the air more than any other local ballooning company, but we are also customer-focused and dedicated.
When you book your hot air balloon tours across Christchurch or Canterbury with our professional team, you'll receive a customisable experience your entire group will love. No matter what the event or occasion is, we can tailor the experience to fit your individual needs best.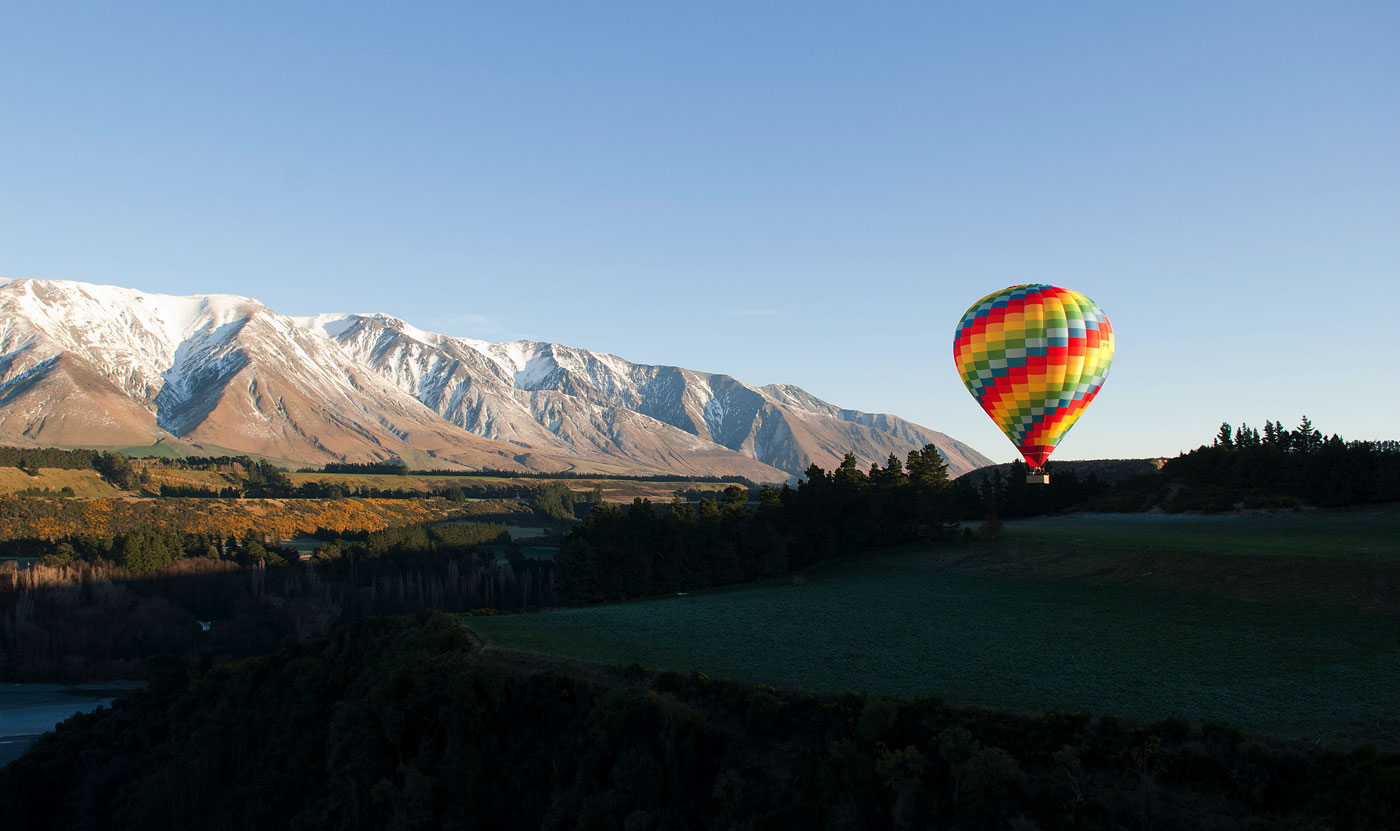 Booking Your First Hot Air Balloon Ride with Ballooning Canterbury
Before booking your trip, it's important to decide what your group would like to see, how many people you'll be bringing, and when you'd like to take this excursion. Once you have these details in order, you can book your hot air balloon ride online or by calling us at 0508 42 25 56. We're also happy to answer any questions you might have before finalising your booking.
Once your trip is planned, all you need to do is show up ready to soar through the sky. We do ask you to wear comfortable, sensible clothing and shoes and even allow you to be involved in the take-off and landing procedures if you'd like to be. Feel free to bring a camera for your time up in the air, but we'll also provide photos of your experience by way of Facebook.
Why wait? Book the adventure of a lifetime with Ballooning Canterbury, today.