Book adventure tour Canterbury
Looking for the Ultimate Present? Book an Adventure Balloon Tour in Canterbury, New Zealand for an Unforgettable Experience
Some of the best gift ideas are experiences, rather than tangible items. Remember your favourite vacation or trip? Whether it was an experience abroad or a trip to a museum, zoo, or famous tourist attraction, sometimes the best gift is the gift of great memories.

Start the Adventure Today
Escape to a world of peace and tranquility. Hot Air Ballooning is a magical experience and a flight with Ballooning Canterbury offers panoramic views across the fertile Canterbury Plains to the Southern Alps.

If you're trying to decide on a gift for someone who loves adventure, sightseeing, or trying new things, there are great options out there. If you want to make sure your gift is truly unforgettable and unique, you ought to consider something original like a hot air balloon ride.
New Zealand is a gorgeous place to explore and even more stunning when looked down on from above. When you book an adventure tour of New Zealand in a hot air balloon, you'll get to see the country from new and exciting heights, from the gorgeous landscapes to the mesmerising Pacific Ocean. A balloon trip over this stunning land is an experience you'll simply never forget.
Why You Should Book an Adventure Tour across New Zealand with Ballooning Canterbury
If a balloon tour sounds like the perfect gift for that someone special, you'll want to talk to our professional team at Ballooning Canterbury. Ballooning Canterbury has been helping people just like you to book adventure tours of Canterbury and surrounding areas for the past four years. We have some of the best pilots in all New Zealand and offer balloon flights on more days than any other company in the area! We also operate with only the safest and latest technological devices and fully promise to offer you the best views in the country!
If you're looking for a romantic gift for your spouse, an awesome way to spend the day with a friend, or a family memory to treasure forever, then book your adventure tour near Christchurch with us. There's nothing more amazing than taking one of our flights while watching the sun set over the landscape and the stunning Pacific Ocean.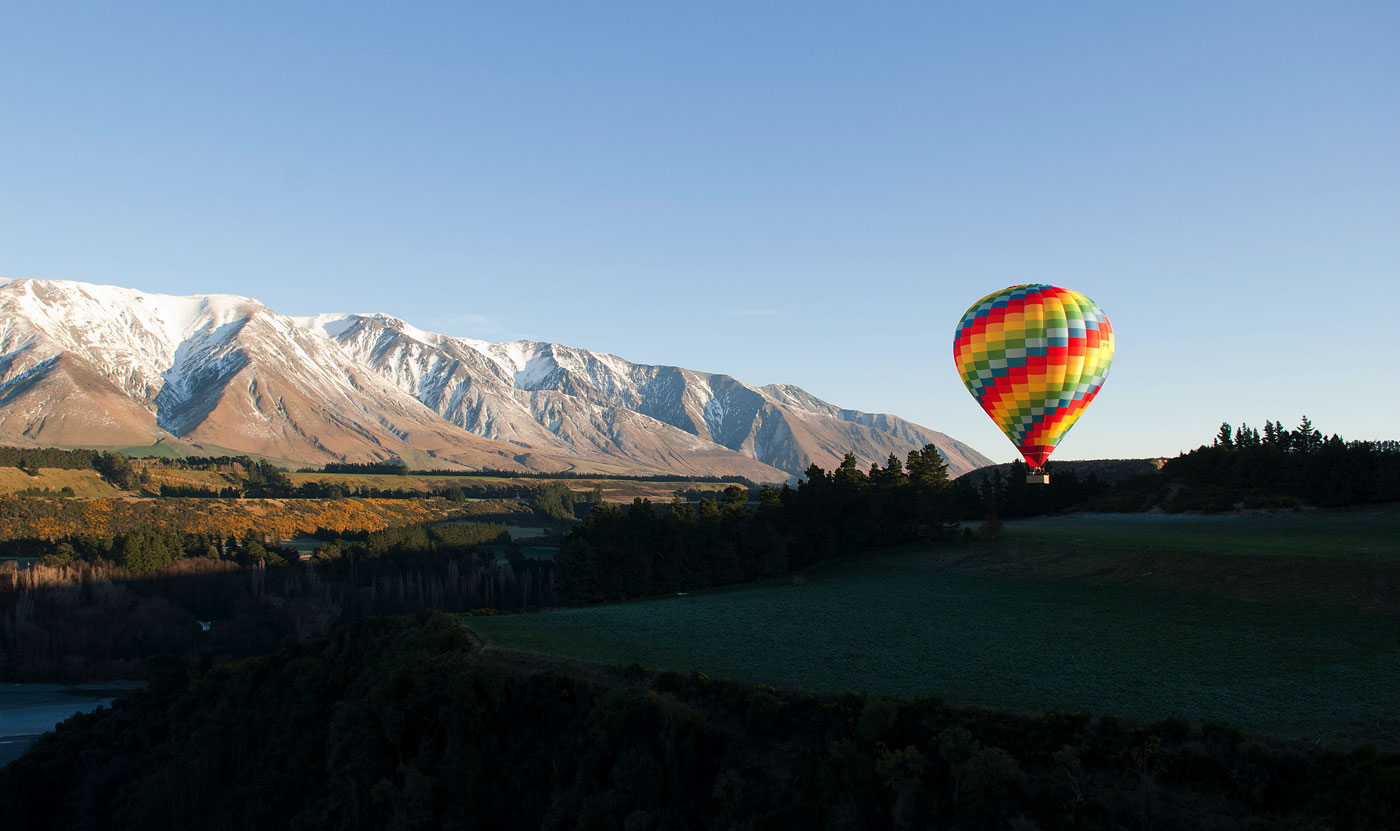 Why Fly with Ballooning Canterbury over Other Balloon Competitors?
We're proud to be a family-owned business who focuses on making the balloon flight experience as incredible as possible for you. When you book an adventure tour over Canterbury, you'll get a quality ride in a high-class balloon that can fit a large group or small, intimate party. Our pilots are also highly qualified and extremely passionate about flying, which will make your trip even more amazing.
We can also fly from several different places within the Canterbury region, making it easy for you to book your adventure tour over Christchurch or surrounding areas. We aim to please and know you'll love our awesome tours.
Are you ready to get started and book your first adventure tour over Canterbury? Book your couples or group flight with us today for an experience you'll hang onto for the rest of your life.