Ballooning New Zealand
Ballooning in Canterbury offers Stunning Views of New Zealand and Will Make Your Honeymoon Unforgettable
Your wedding day is perhaps the most significant event in your life, the day you promise to stand by your better half forever and prepare to start a family of your own, and joining you will be all the loved ones who will likely weep as they watch you walk down the aisle. From kissing for the first time at as a married couple to signing off the day with a few glasses of champagne, every second of your wedding will be engrained into your memory forever, but the celebrations are far from over after the day has drawn to an end.

Start the Adventure Today
Escape to a world of peace and tranquility. Hot Air Ballooning is a magical experience and a flight with Ballooning Canterbury offers panoramic views across the fertile Canterbury Plains to the Southern Alps.

Following your wedding day, you'll be whisked off on a holiday you'll never forget – your honeymoon. We believe New Zealand is the perfect honeymoon destination because there's an abundance of things to do, whether you're an avid adventurer or somebody who prefers to sit back and relax. New Zealand has something for everyone, and there's nothing more romantic than enjoying sights of natural landscapes via a hot air balloon ride.
At Ballooning Canterbury, we offer ballooning in New Zealand that will make your honeymoon extra special. We're one of the only New Zealand companies that provide this unique adventure, and we endeavour to ensure we fill your day with romance and joy. Our pilots are friendly and informative and will cater to your needs with the utmost professionalism. Below, we'll explain why ballooning in Canterbury is the perfect activity to share with your better half within the first few days of being a married couple.
Making Honeymoons Extra Romantic
We know that everything needs to be perfect on your honeymoon, and our service won't let you down. We're highly skilled in creating days ideal for newlyweds, and we'll retrieve you from your hotel and take you home after an hour in the sky and a glass or two of champagne. Here's why ballooning in Canterbury is an amazing way to spend time as a newly married couple.
Share a new experience – While everybody understands and is familiar with ballooning, few people have tried the activity. Why not try something new together to celebrate the start of your new life?
Ballooning is romantic – Romance is achieved by doing something extra special via a relaxing experience that puts warmth in your heart and a smile on your face. As you take to the skies, you'll see the sun rise over the Pacific and capture images of breath-taking natural landscapes with views of the Southern Alps in the distance. To round it all off, you'll sip a glass of fine champagne before being returned to your hotel.
Learn something new – We like our clients to have an all-round experience, which is why we encourage you to help our pilots prepare for flight. Don't worry; we'll give you clear instructions.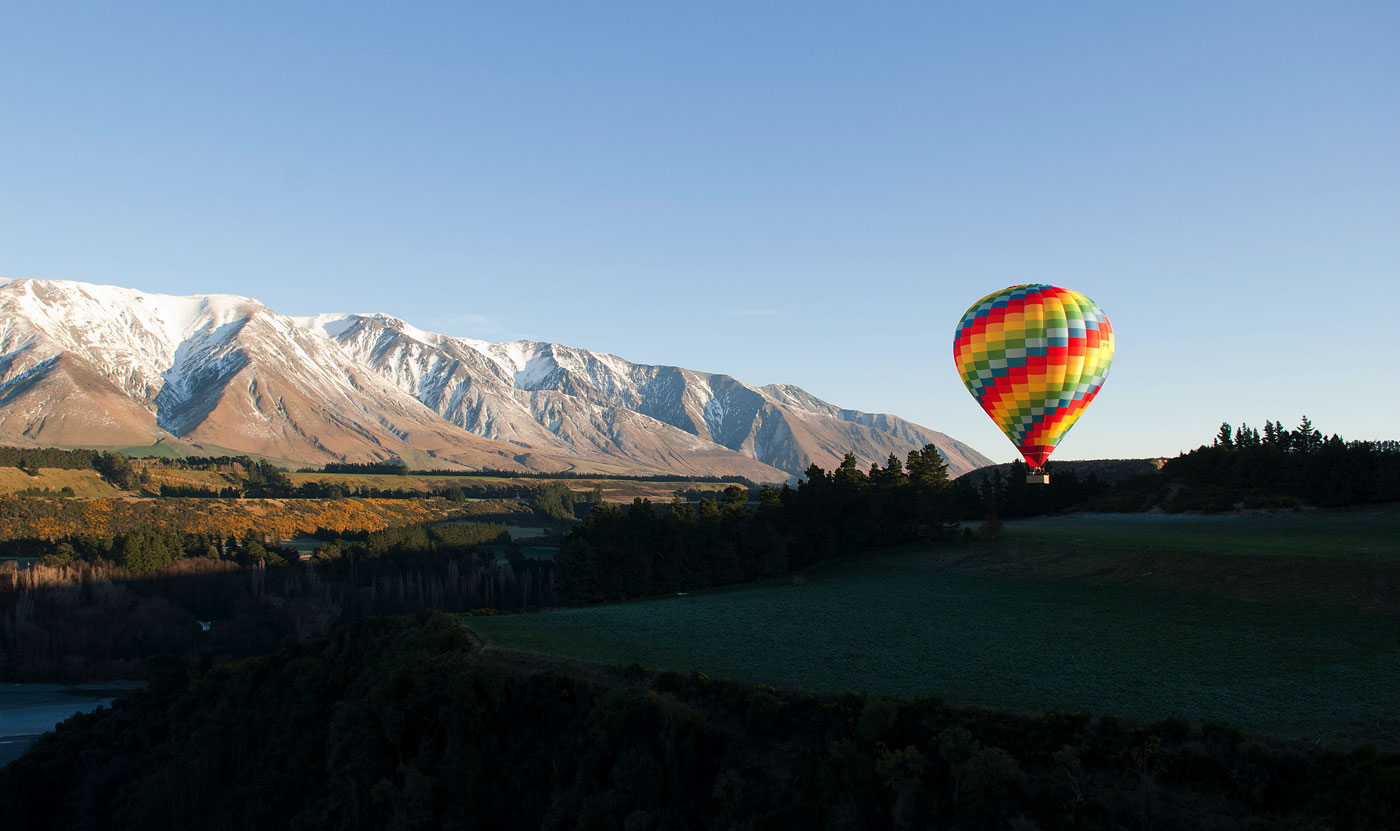 You'll Never Forget Ballooning in New Zealand
Ensure your honeymoon is truly unforgettable experience by embarking on an exhilarating adventure in the sky. We're happy to make special arrangements to add romance to your day, and you can book a flight for just the two of you to enjoy privacy if required. At Ballooning Canterbury, we're here to make your honeymoon a little different to the norm, so contact us today to book a unique adventure.