Sunrise Hot Balloon Ride Auckland
Your Sunrise Hot Balloon Ride in New Zealand and Beyond
It is early morning, and the sun is shining through the trees and over the tops of the hills. It is a perfect morning to take your sunrise hot balloon ride in New Zealand. The beautiful balloon is at its spot in a grassy meadow, just waiting to be filled. You can see the basket tethered in place by the ground crew. Just a quick equipment check, and the simple twist of a valve, now. "Thrush, thrush, thrush," growls the burner. The flames rush up, heating the air inside of the balloon. You are just about ready to take off. Nothing could be more exciting than this moment. Suddenly, you begin to take flight. The sky is crystal blue. The morning is crisp and warming up. It is a perfect day.

Start the Adventure Today
Escape to a world of peace and tranquility. Hot Air Ballooning is a magical experience and a flight with Ballooning Canterbury offers panoramic views across the fertile Canterbury Plains to the Southern Alps.
Hey, Did You Know?
Hey, did you know that Ballooning Canterbury is your one stop for the experience of a lifetime? Did you know that sunrise hot balloon rides are available in Auckland? Also, did you know that these sunrise hot balloon rides are in Christchurch, too? Ballooning Canterbury has been operating since 2012. When it comes to the best pilots, you simply cannot beat our folks. We use the latest technology, offer the finest scenery, and fly more days than any other balloon company in New Zealand.
Looking for that perfect sunrise hot balloon ride in Auckland? Look no further. A sunrise hot balloon ride is perfect for birthdays, special occasions, and those times when you just need to rise above it all. A fantastic adventure is waiting for you. It is time to become one with the sky.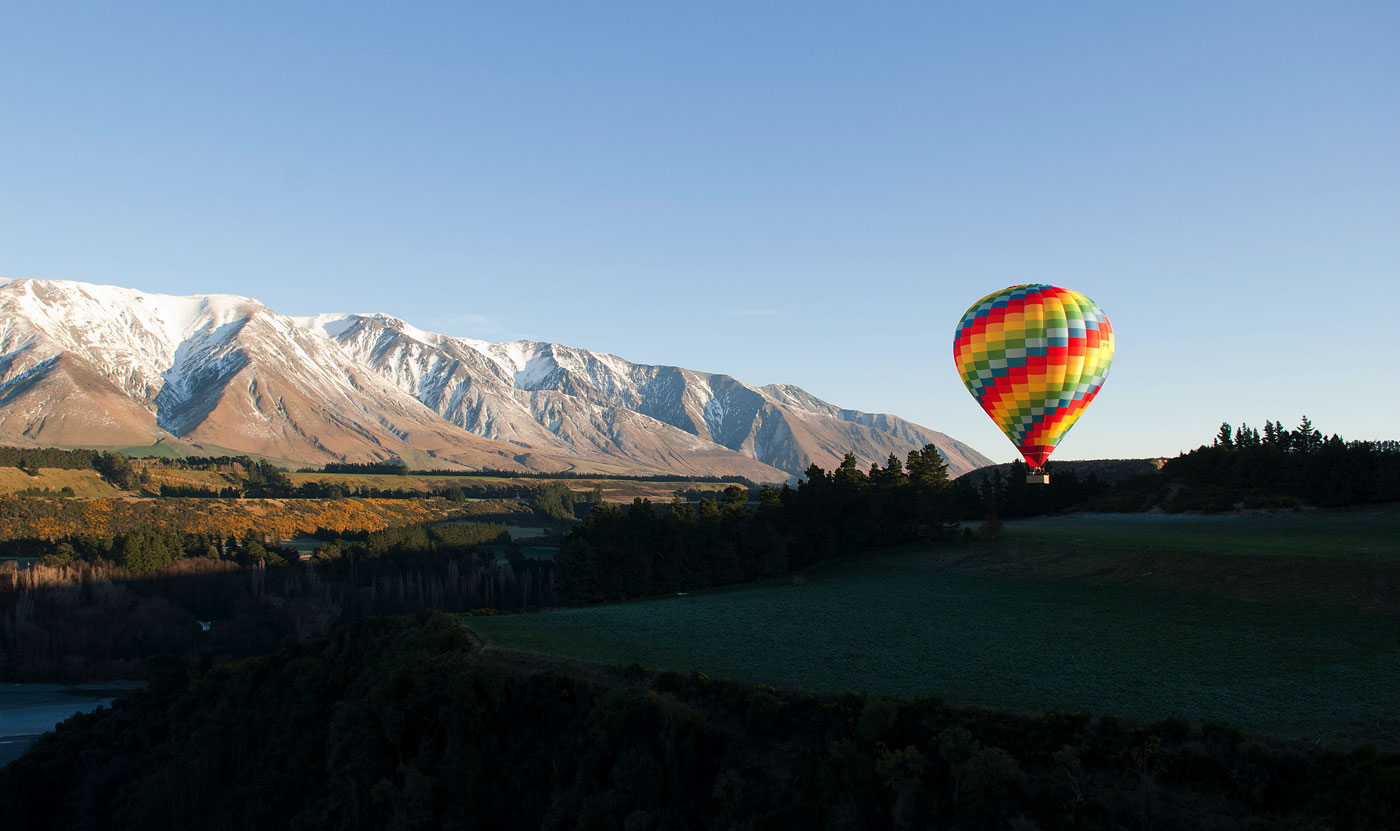 Our Sunrise Hot Balloon Rides in New Zealand are Spectacular and Safe
You know that our hot air balloon rides offer some of the most spectacular views of available in New Zealand. You should also know that our rides are safe for you and your loved ones. Come and take a gander at beauty unknown. Come and see the ever-changing landscapes of New Zealand. Hot air balloon rides offer the unique opportunity to draw you closer to your loved ones by encouraging a team work atmosphere, and to top everything off; we offer a champagne celebration after your flight.
Sunrise is the best time of day. The air is clear. The birds are singing in the new morning. Everything around us is just coming to life. Don't miss this lifetime opportunity to get up, up and away. Heighten your experience of the sunrise with a hot balloon ride in Christchurch and receive courtesy transfers from your central hotel/motel. A hot balloon ride in New Zealand is perfect for newlyweds, and you can fly assured that our pilots and ground crew are conscientious and friendly. Our business is family-owned and operated. Reach for those morning stars. Come and see the sunrise with Ballooning Canterbury. You will be glad you made the journey to the top of the world—even if just for a short time.