Sight Seeing Tours Auckland
Embark on a Breathtaking Adventure Sight Seeing Tour in Auckland and Queensland for the Perfect Team-Building Activity
Running a business in today's competitive world is no simple task. You probably have many customers, and of course, the Internet has created a wealth of opportunities for your business, too. However, you need to go to great lengths to stand out in the crowd and make a real impact. However, as important as marketing and utilising the Internet may be, you still need to focus on other aspects if you want your company's future to be secure.

Start the Adventure Today
Escape to a world of peace and tranquility. Hot Air Ballooning is a magical experience and a flight with Ballooning Canterbury offers panoramic views across the fertile Canterbury Plains to the Southern Alps.

Your employees are vital to the success of your company. If your employees don't perform to their highest potential, your business will consequently suffer, but ensuring they're motivated to work hard can be difficult. Unfortunately, the promise of a wage alone isn't enough to push your employees to give their all, meaning you need to think of different ways to encourage them.
To motivate employees, you need to ensure they feel valued and respected.
Employees will only contribute to the success of your company if they feel you truly appreciate their hard work. Additionally, you need your staff to work as a unit to achieve your goals, which is why team-building is essential. However, the best team-building exercises are those with a difference.
At Ballooning Canterbury, we offer a team-building experience like no other. You might think sight seeing tours in Queenstown are only for holidaymakers and honeymooners, but they're also appropriate for staff days out. Below, we'll explain how hot air balloon rides will bring your employees closer together.
Team-Building Adventure Tours in Auckland
Adventure tours in Queenstown will have your staff working together, give them a new experience and make them feel valued – here's how ballooning can achieve all those goals.
A hands-on experience – While our ballooning tours are incredibly fun, they also have people work together to help the pilot fill the envelope and take to the skies, and that means staff will learn a thing or two about working as a team while enjoying an unforgettable day out.
A unique adventure – Very few people have been on a hot air balloon flight, which is why it's the perfect way to make staff feel valued. Our baskets can accommodate up to 16 people each so that your employees can share a new experience together.
You'll love it too! – Staff days out may be largely about bringing staff closer together, but you might as well enjoy the activity at the same time. Our sight seeing tours in Auckland feature stunning views of natural landscapes, the Southern Alps, and the Pacific Ocean.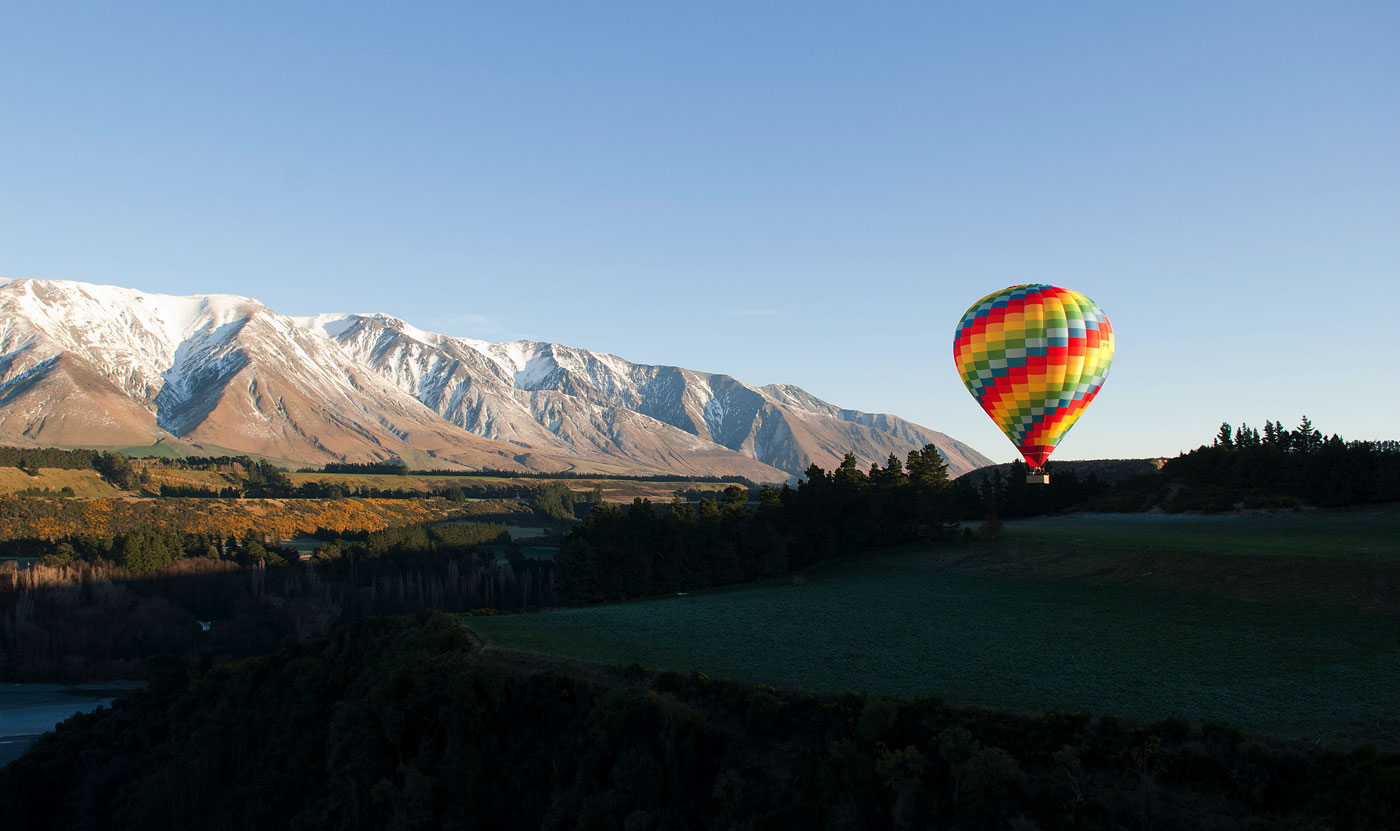 A Day You'll Never Forget
There's no better way to show employees you care, than by taking them on a day that will be engrained into their memories forever. Team building isn't always about promoting your company values and playing tedious games; it's more about ensuring your staff works as a unit. At Ballooning Canterbury, we're more than happy to work with you to make any special arrangements, so contact us today to find out how we can help you.